This is a bit of a grab from the Palestine Film Festival site so you can see it before the zios hack it down from the web. Now read on.....


THE 10TH LONDON PALESTINE FILM FESTIVAL
April 24th - May 8th 2009, Barbican Cinema & SOAS
Click on the logo for full details and downloadable programme: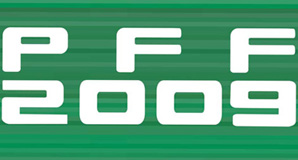 THE ANNUAL PFF PHOTOGRAPHY EXHIBITION
April 24th - May 8th, Barbican Centre
Click on the picture for details:
REFUGE IN WORDS: VOICES FROM GAZA
May 22nd, Brunei Gallery, SOAS
The PFF, with English PEN, The London Middle East Institute (SOAS), and The Poetry Translation Centre, is organising an evening of poetry readings by Gaza-based Palestinian writers in May 2009:
"Refuge in Words: Voices From Gaza"
- more information and advance registration details
HERE.
.
SUPPORT THE PFF
The PFF is run entirely voluntarily and depends on donations and partnerships to maintain the Festival. Information on how to support the PFF can be obtained by contacting us on
info@palestinefilm.org
Those pictures aligned to the left are supposed to be aligned to the centre like I told them. Any geeks out there want to suggest how to centre two recalcitrant left aligned pics, please leave suggestions in the comments.
Thanks